EXPRESS YOUR SELF WITH YOUR SMILE!!!
Privat Hospital is one of the best dental hospitals in Gurgaon that provides world-class dental treatment, located at DLF Phase- II, Gurgaon served by a team of dental specialists. We believe in delivering excellent quality dental services in Gurgaon with the help of our dental experts, our dentist in Gurgaon & finest technology and equipment for surgery, our nurses and non-medical support staff. Our range of dental treatments right from consultation to complex dental surgeries are performed here with due care to highest quality standards. The Aesthetic and Lingual Orthodontic Clinic, The Pediatric Dental Clinic and Dental Sleep Medicine and Obstructive Sleep Apnea Clinic are our proud endeavors to provide world-class dental care to our patients.
Privat dental clinic, has best dentist in Gurgaon. The patient is thoroughly informed about the treatment plan and the costs. We take utmost care to understand the patient's needs and educate them regarding the best possible treatment.
OUR DENTAL CENTER SERVICES
General Dentistry
Exam & consultation
Prophylaxis (cleaning)
Filling
Bleaching
Pediatric Dentistry
Sealant
Pediatric orthodontics
Fluoride treatment
Orthodontics (Braces)
Exam & consultation
Orthodontic procedures
Endodontics
Pulp removal
Root canal treatment
Periodontics
Root planning
Periodontal treatment
Prosthodontics
Full dentures
Removable dentures
Crowns & bridges
Oral Surgery
Extraction
Impaction
Polypectomy
Drainage
Dental implants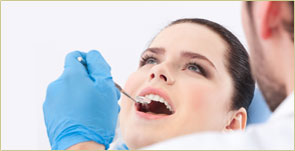 MAKE AN APPOINTMENT